Bill: Paranormal Investigator Season One
All hell breaks loose when an unorthodox paranormal investigator loses his soul (and his mind) as he opens the Nine Gates of Urban Hell. Bill: Paranormal Investigator goes to the other side, where no film has yet dared to go.
Our intrepid investigator encounters a wide range of paranormal phenomena, as well as the regular folks who reside in Los Angeles (i.e., zombies, Tina Turner impersonators, Germans). You won't believe your eyes!
The popular web series features over the top special effects by The CheeseBag Factory. How does that Sexy Ninja fly through the air? Did Bill REALLY blow up the Los Angeles power grid?
Bill edited and re-released all of the season one episodes and added new original music that was composed by Warren Giancaterino for season two. See if you can guess which episodes were previously BANNED in Germany! Both seasons are posted on our Facebook wall and on our Pinterest board. Thanks for the positive feedback and enjoy the show!
Bill: Paranormal Investigator Season One Episodes
Investigation #237 – I Love Luna
There's a bad moon on the rise in this long lost investigation from the Paranormal archives. A rare early Bill: Paranormal Investigator.
Investigation #238 – Strangers in a Strange Land
Desperate times call for desperate scams. Investigations from the early days of Bill: Paranormal Investigator.
Investigation #239 – Threshold Guardians & Heralds
The Key to the Underworld, Curse of the Cow Tongue, the L.A. Vortex, an ex-wizard, and a visit to a condemned insane asylum. From the Bill Archives.
Investigation #240 – Oracles, Mediums & Zoltar
Who says insane asylums can't be fun. Spitting nails and vomiting flatware, is all part of the game for Bill: Paranormal Investigator. And don't wear the 3D Demon Glasses while driving.
Investigation #241 – The Stairs to Nowhere
The Stairs to Nowhere must go somewhere!
Investigation #242 – Windmills of the Mind
The search for the Los Angeles Gate to the Underworld gets even weirder, if that's possible. With a killer windmill, a flying crystal, and the Arab Spring. "I guess we're not in Solvang anymore."
Investigation #243 – Night of the Frog
Tired of paranormal cable shows where nothing EVER happens? We have Demonic Possession, caught on tape. A beloved TV Icon returning after missing for over 55 years. And more in Night of the Frog. Ribbit.
Investigation #244 – Pandora's Box
Oh, those tricky Demigods.
Investigation #245 – Tarot Tarot, It's Off to Hell We Go
This is the Tarot Card reading you do not want to have.
Investigation #247 – Confessions of a Demigod
She's a maniac. You would be too if you were 4,000 years old.
Investigation #248 – Chinatown on a Wet Afternoon
The oldest and most mysterious neighborhood in Los Angeles reveals a well kept secret. But with a price.
Investigation #248-1/2 – How to Scam a Billionaire
Another cheesy paranormal scam exposed. You know it's baloney when it sticks to your face.
Investigation #249 – The Vortex
When a giant alien turd attacks Los Angeles only the Master of the West Coast Vortex can save L.A.
Investigation #250 – The New Prince of Darkness
Once the Devil chooses you, your choices are over. Take a spin Carousel of Souls in the Carnival of Eternity, and gamble for your soul.
Season Finale – Bill's Last Investigation
Daedalus said "Don't fly too high." Peggy Lee sang "Is that all there is my friends? … then let's keep dancing." There will be more. Icarus said "What did you say?"
Bill: Paranormal Investigator Season One – Playlist with Back-to-Back Episodes
Keep Calm and Paranormal Investigate
T-Shirt Designs for the Whole Family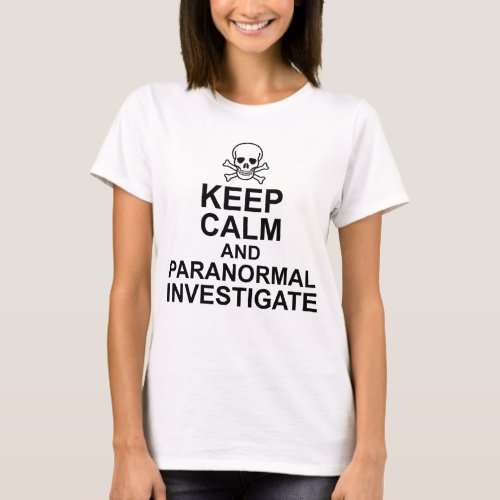 Keep Calm and Paranormal Investigate Skull and Crossbones T-Shirt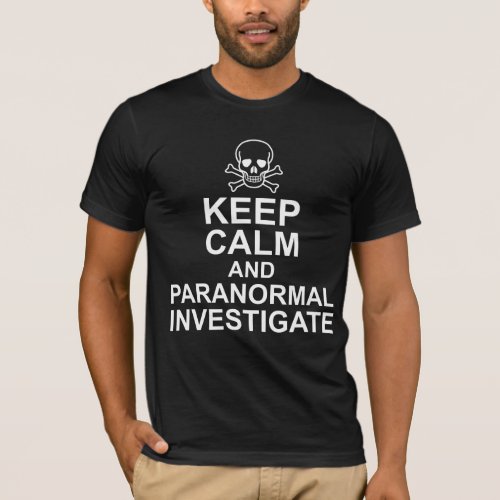 Keep Calm and Paranormal Investigate Skull and Crossbones T-Shirt

Bill: Paranormal Investigator Season Two
Unique Gifts for Music Lovers
We've created more than 2,000 products for string instrument players and music lovers. Find a unique gift for your favorite player or enthusiast. Beware of inferior copycats! Our original designs are available here and in our String Kings Music collection.
Find the Best Music Gifts
Disclosure: As an Amazon Associate we earn from qualifying purchases. This means that–at zero cost to you–we will earn an affiliate commission if you click through the link and finalize a purchase.
 Funny Retro Record Player Holder with 6 Anti-Skid Vinyl Record Coasters – Music Lover Hostess Gift

 Funny Vinyl Snob Premium Quality Socks – Stylish Design with Multi-Colored Records – Music Lover Gift

 Life is Good USA Grown Cotton Natural Rhythm Guitar Design – Darkest Blue Color – Flattering Classic Fit

 Night Light Guitar Gift for Music Lover, 3D Illusion Lamp with Remote Control – 16 Colors Changing

Explore String Kings Music
© Copyright 2013 Kim Giancaterino. All Rights Reserved.