Veena Gifts
Welcome to our collection of veena gifts. Even if you don't count a vainika among your friends, there are many lovely veena gifts to consider. The unique plucked string instrument can be played in many styles. We're sure you will love the music of the veena. Choose from classical and contemporary Indian music, T-shirts, posters, colorful buttons, postcards, and more unique veena gifts.
Supreme Swan Saraswati
Printed on High Quality Premium Photo Paper
Supreme Swan Saraswati Art Print
Veena Music
Ustad Asad Ali Khan
Seventh generation rudra veena player Asad Ali Khan dedicated his life to preserving the playing of the instrument. He was particularly involved in promoting Indian classical music to the young people of India. The Indian daily newspaper The Hindu once described him as "the best living rudra veena player in India."
Raga Miyan Ki Todi – Ustad Asad Ali Khan Audio CD

Been – Ustad Asad Ali Khan Audio CD

Rajhesh Vaidhya
Award-winning performer, composer, and music director Rajhesh Vaidhya is known for his blistering speed on the veena. His unique style is enhanced by electric and amplified strings, adding a new dimension to the south Indian music tradition.
Vaathapi Ganapathim – Voyage by Rajhesh Vaidhya MP3

Pavana Guru – Hurricane by Rajhesh Vaidhya MP3

Veena Shirts
Shirts are one of the easiest gifts to personalize, with so many style, size, and color options to choose from. Click on any image to see what's available in these designs and more.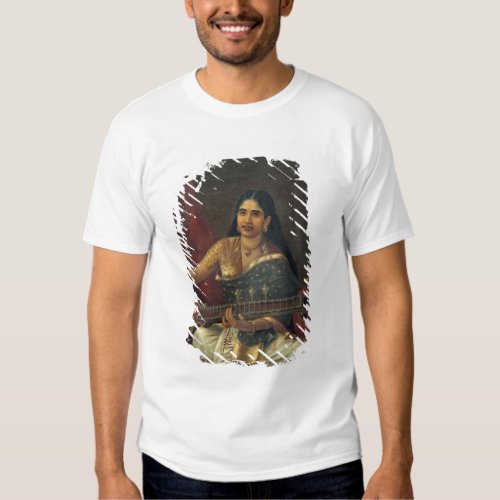 Young Woman with a Veena T-Shirt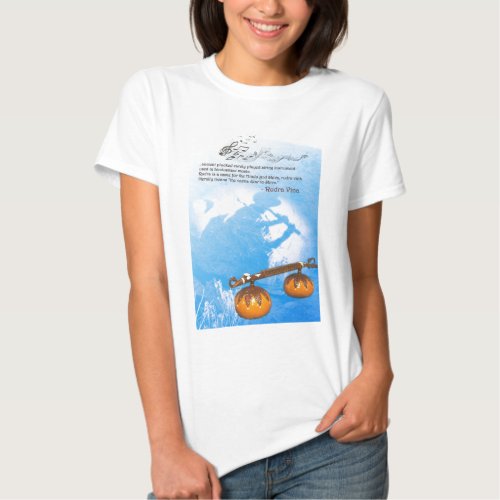 Rudra Veena T-Shirt

Playful Dog Easily Distracted by Veena Players T-Shirt

Playful Cat Easily Distracted by Veena Players Raglan T-Shirt

Bass Clef Heart I Love Playing My Veena Raglan T-Shirt

Bass Clef Heart I Love Playing My Veena Basic T-Shirt

Veena Postcards
Postcards are of the most affordable veena gifts, and they come in handy for writing quick notes to friends and family. Each card measures 4.25 by 5.6 inches and is printed on ultra-heavyweight (120 lb.) card stock with a gloss finish. They're beautiful enough to frame.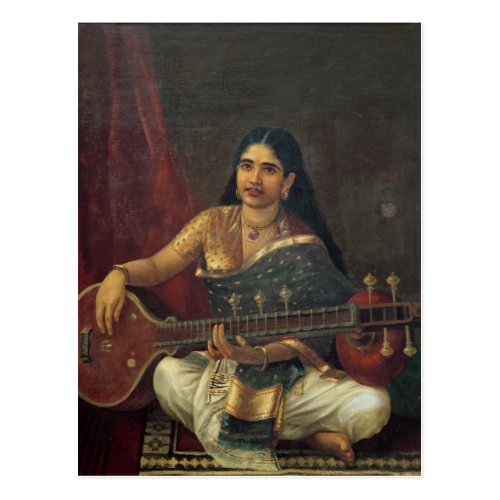 Beautiful Indian Woman Playing a Veena Postcard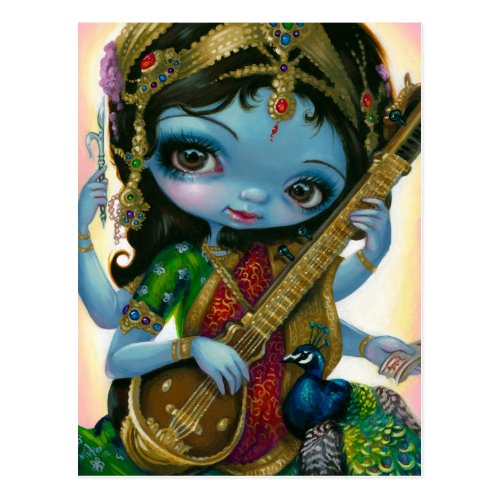 Hindu Goddess Saraswati Playing a Veena Postcard

Veena Buttons
Here's another inexpensive gift idea for your favorite vainika or music lover. Standard sized square buttons measure 2 inches by 2 inches. Designs are printed on 100% recycled paper and covered with scratch and UV-resistant Mylar for years of use. Choose from a rainbow of background colors for a customized button gift.
Bass Clef Heart Veena 2-inch Square Button

Bass Clef Heart Veena 2-inch Square Button

What is a Veena?
Click Here to Learn a Few Interesting Veena Facts
Rajhesh Vaidhya
Raghuvamsa from the Album Voyage
Rajhesh Vaidhya rocks the veena!
British Guitarist John McLaughlin
I find Indian music very funky. I mean it's very soulful, with their own kind of blues. But it's the only other school on the planet that develops improvisation to the high degree that you find in jazz music. So we have a lot of common ground.
Shop for Veenas and Accessories
Explore String Kings Music