Harp Gifts
We're looking for the best harp gifts and accessories for harpists and music lovers. Choose from classical and contemporary music, T-shirts, courier bags, messenger bags, greeting cards, throw pillows, professional business cards, colorful buttons, and more unique harp gifts.
Harpo Marx
Harpo In Hi-Fi
Listen with Unlimited Streaming
Harp Music
Camille and Kennerly
They're known as the Harp Twins–identical twin sisters who are the most famous harp players on YouTube, with millions of views. Camille and Kennerly graduated with highest honors from the prestigious Conservatory of Music at Wheaton College. The classically trained duo perform on concert grand harps as well as smaller, affordable harps.
Harp Fantasy – Camille and Kennerly

Harp Attack – Camille and Kennerly

Harp Shirts
Cotton T-shirts are one of the most practical harp gifts. Show you care by choosing something special for your favorite harpist or music fan. With so many style and color options, the sky is the limit. Click on any design to see what's available.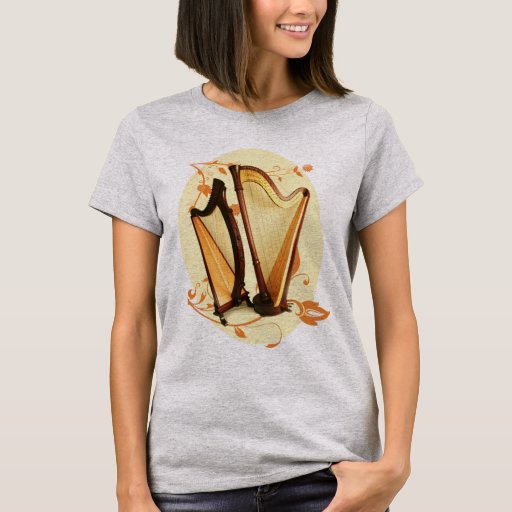 Harp Love Basic T-Shirt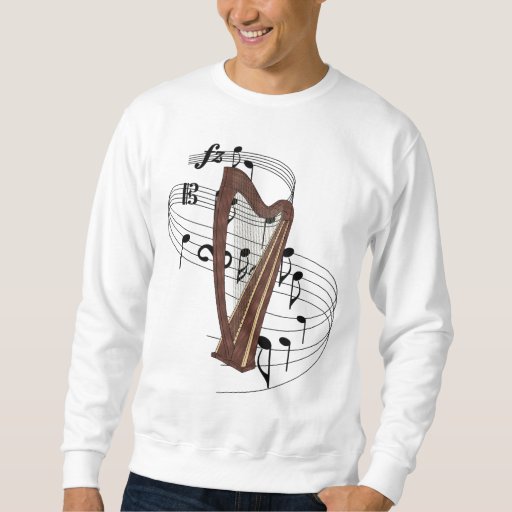 Harp with Music Notes Sweatshirt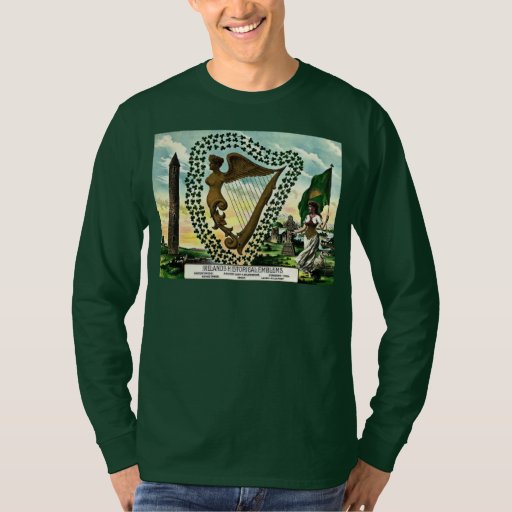 Irish Pride Ireland Emblems Golden Harp Clovers Long Sleeve T-Shirt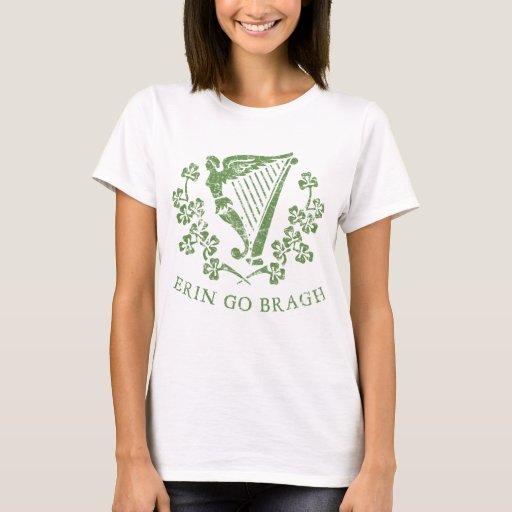 Erin Go Bragh Irish Gaelic Motto Ireland Forever Harp Basic T-Shirt

Playful Cat Easily Distracted by Harp Players V-Neck T-Shirt

Playful Dog Easily Distracted by Harp Players Long Sleeve T-Shirt

Bass Clef Heart I Love Playing My Harp Raglan T-Shirt

Bass Clef Heart I Love Playing My Harp Basic T-Shirt

Harp Courier and Messenger Bags
A courier or messenger bag is great for carrying sheet music, and doubles as a workday commuter, overnight attaché, or travel bag. These bags are water resistant, extra durable, and machine-washable. Click on any design for dimension details. You may also add on essential accessories, including a cross strap attachment and a deluxe drop pocket.
Harp with Sheet Music Rickshaw Medium Zero Messenger Bag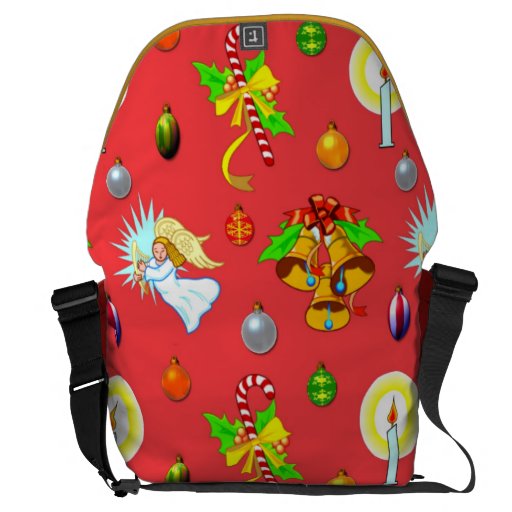 Christmas Singing Angels and Golden Bells Rickshaw Large Zero Messenger Bag

Harp Greeting Cards
Greeting cards are one of the most practical and affordable harp gifts. These colorful cards measure 5 by 7 inches and are printed on ultra-heavyweight (120 lb.) card stock with a gloss finish. Each card comes with a white envelope.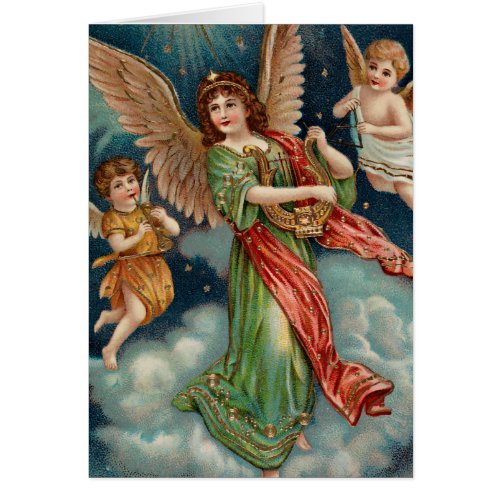 Vintage Angel With Harp and Two Cherubs Greeting Card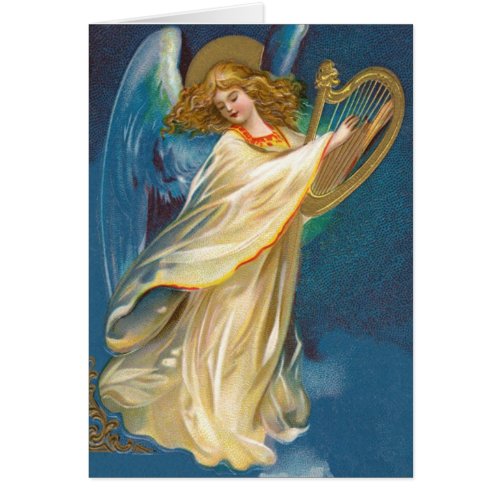 Angel Playing Music on a Harp Greeting Card

Business Cards for Performers and Teachers
High quality printed business cards are available in sets of 100 on your choice of eight types of premium card stock. The printed information can be easily customized for any music teacher or harpist. Classic business cards measure 2 by 3.5 inches, but trendy skinny and chubby profile cards are available for some styles. Click on any design to see more options.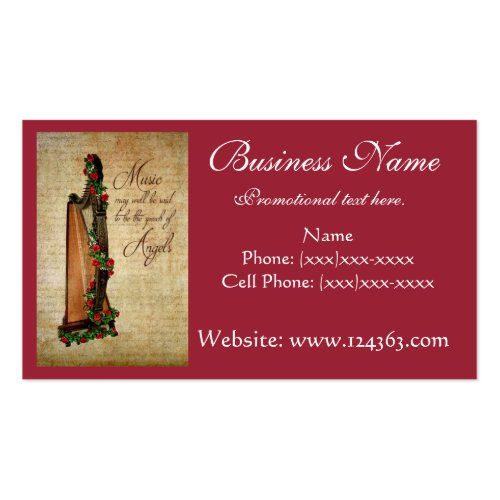 Celtic Harp Double-Sided Standard Business Cards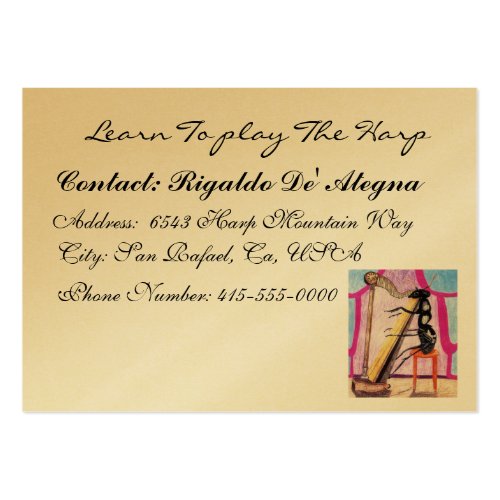 Learn To Play The Harp Double-Sided Large Business Cards

Harp Throw Pillows
Throw pillows are a perfect gift idea for the office or music room. Colorful 100% polyester pillows are made of a high quality knit fabric. These pillows are soft and wrinkle free for years of enjoyment. Click on any design to see additional size and style options.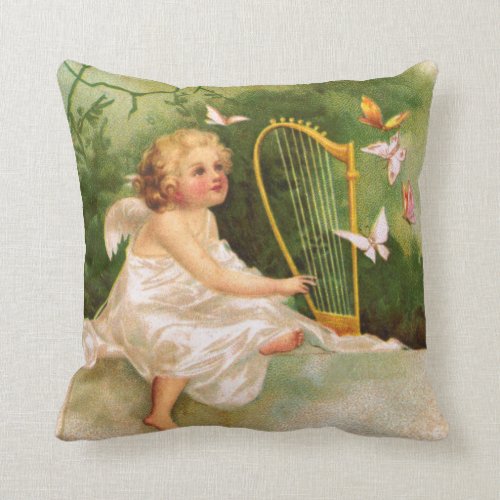 Angel Playing Harp with Butterflies Throw Pillow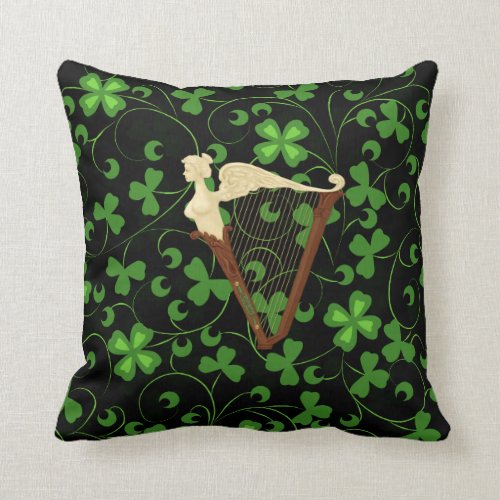 Black Irish Angel Harp and Shamrocks Throw Pillow

Harp Buttons
Here's a fun and inexpensive gift idea for musicians and music lovers. Standard size square buttons measure 2 inches by 2 inches. Designs are printed on 100% recycled paper, then covered with scratch and UV-resistant Mylar for years of enjoyment. Many styles allow you to choose a different background color for a customized gift.
Cupid Harp Heart Pink Roses 2-inch Square Button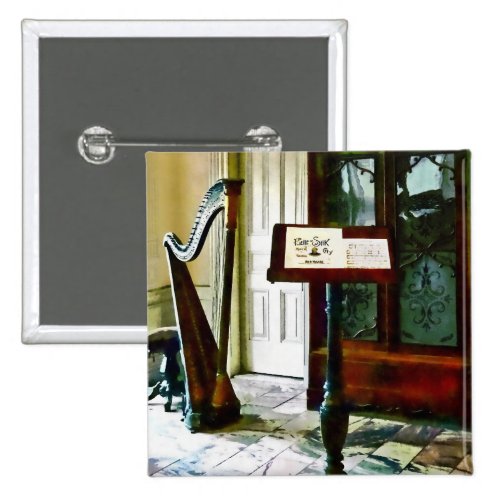 Elegant Music Room with Harp 2-inch Square Button

Bass Clef Heart Harp 2-inch Square Button

Bass Clef Heart Harp 2-inch Square Button

What is a Harp?
Click Here to Learn a Few Interesting Harp Facts
Harpo Marx
The Marx Brothers
The second-oldest of the legendary Marx Brothers, Harpo Marx was a silent comedian who never uttered a word during performances. To communicate with his fellow actors Harpo simply blew a horn or whistled. He also played harp solos in most of his films. He couldn't read music, but loved playing the harp and practiced for two or three hours every day. Despite his lack of formal training, Harpo Harx became one of most influential and famous harp players who ever lived.
Harpo Marx
I was the same kind of father as I was a harpist–I played by ear.
Shop for Harps and Accessories
Explore String Kings Music