Bouzouki Gifts
Welcome to our collection of bouzouki gifts. You don't need to be a bouzoukist to appreciate the sound of Greek and Irish bouzoukis. Each culture interprets the instrument differently, always with pleasing results. If you're looking for a unique gift for music lovers, we've put together several hand-picked music selections and accessories. Shop for Greek and Irish music, instructional guides for players, chord charts, T-shirts, coffee mugs, colorful buttons, computer mouse pads, posters, and more unique bouzouki gifts.
Andy Irvine
Abocurragh
Listen with Unlimited Streaming
Bouzouki Music
Greek Bouzouki
These bouzouki favorites would be a welcome addition to any music library. Reviewers constantly remark at how wonderful these selections are for soothing background music. We've often relied on Greek music as a backdrop during casual get-togethers.
Márkos Vamvakáris – Bouzouki Pioneer Audio CD

Magic of the Greek Bouzouki – Near the Sea Audio CD

Irish Bouzouki
Celtic guitar style music is another favorite for soothing background entertainment.
Blue Shamrock: Irish Airs Played on Guitar and Bouzouki Audio CD

Irish Hymns Featuring Bouzouki and Traditional Irish Instruments Audio CD

Bouzouki Instructional Guides
Irish Bouzouki
Since the bouzouki's introduction to Ireland, the instrument has developed a unique personality and Irish identity. Learn its origins and history and the styles of its finest practitioners, including Johnny Moynihan, Andy Irvine, Dónal Lunny, and Alec Finn. With the help of these top-notch instructional guides, you can add a new dimension to traditional Irish music.
The Irish Bouzouki by Niall Ó Callanáin and Tommy Walsh

Hal Leonard Irish Bouzouki Method by Roger Landes

Bouzouki Chord Charts
Greek Bouzouki Chords
The Greek Bouzouki Chord Bible by Tobe A. Richards (Paperback)

Greek Bouzouki Chords Poster and Note Locator

Irish Bouzouki Chords
The Irish Bouzouki Chord Bible by Tobe A. Richards (Paperback)

Irish Bouzouki Chords Poster and Note Locator

Bouzouki T-Shirts
Looking for practical bouzouki gifts? Musicians can always use shirts, and these spread the message of love for the beautiful sound of bouzoukis. Choose from dozens of styles in colors and sizes for everyone in the family. Click on any design to see dozens of options and customize the perfect gift for your favorite bouzoukist.
Bouzouki Hero T-Shirt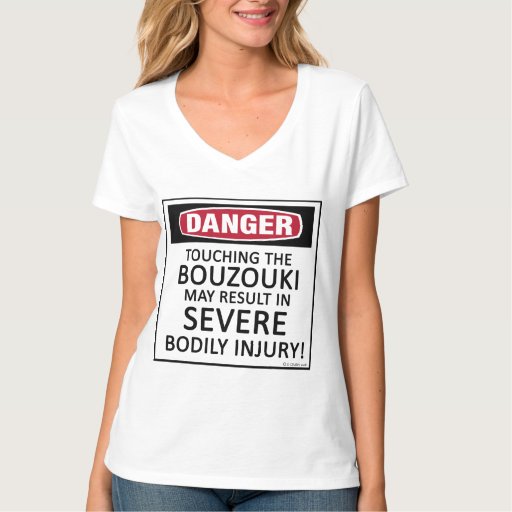 Danger Bouzouki T-Shirt

Playful Dog Easily Distracted by Bouzouki Players T-Shirt

Playful Cat Easily Distracted by Bouzouki Players Ringer T-Shirt

Bass Clef Heart I Love Playing My Bouzouki Raglan T-Shirt

Bass Clef Heart I Love Playing My Bouzouki Basic T-Shirt

Bouzouki Mugs
One can't have too many mugs. They're a useful, practical gift. These bouzouki designs are available in many styles and sizes for a perfect fit. The designs circle each mug, so be sure to click on the image and see all of the views.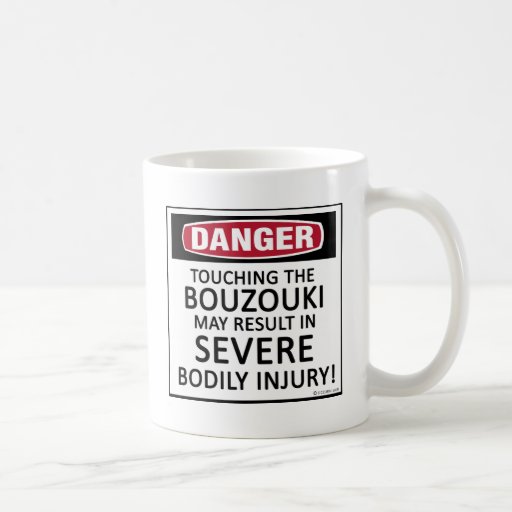 Danger Bouzouki Coffee Mug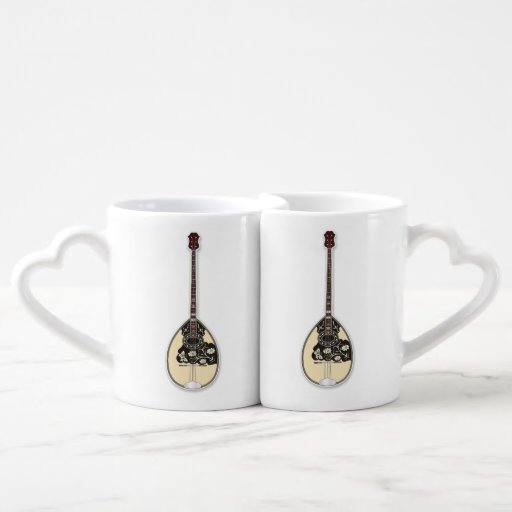 Bouzouki Coffee Mug Set

Bouzouki Mouse Pads
Colorful mouse pads are available in two designs. The basic mouse pad measures 9.25 by 7.75 inches, with a durable cloth cover that is dust and stain resistant. The gel mouse pad measures 9 1/8 by 10 1/4 inches and is dust and stain resistant. It features gel-pad wrist support and a non-skid base. Both mouse pad designs are decorative as well as useful in any desk or work space.
Bouzouki Mouse Pad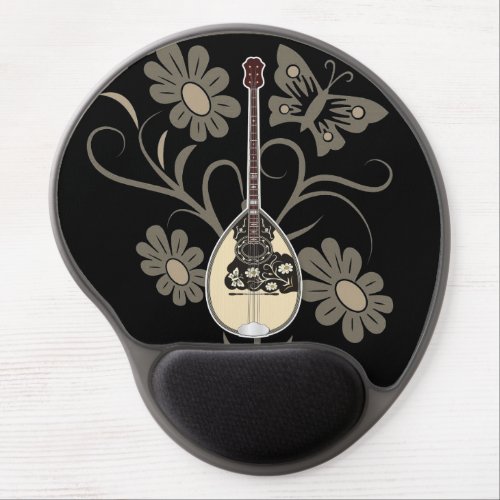 Bouzouki Gel Mouse Pad

Bouzouki Buttons
What's not to love about buttons! They're an inexpensive and fun gift for musicians and music lovers alike. Standard sized square buttons measure 2 inches by 2 inches. Round buttons are available in several sizes. The designs are printed on 100% recycled paper and then covered with scratch and UV-resistant Mylar. Customization is a breeze–choose from a rainbow of vibrant background colors.
Bass Clef Heart Bouzouki 2-inch Square Button

Bass Clef Heart Bouzouki 2-inch Square Button

What is a Bouzouki?
Click Here to Learn a Few Interesting Bouzouki Facts
The Close Shave
Performed by Andy Irvine
September 2012 at Mighty Fine Guitars in Lafayette, California
Niall Ó Callanáin and Tommy Walsh, The Irish Bouzouki
Andy [Irvine] plays the bouzouki in a very melodic style, using a lot of sustain. He creates this by hitting the strings individually, allowing them to ring rather than using heavy chording. Andy is constantly experimenting, trying to find new sounds. He searches for new chords or chord formations, plays a guitar-shaped bouzouki and uses a wound or covered second A string which results in a much mellower, sweeter tone.
Shop for Bouzoukis and Accessories
Explore String Kings Music